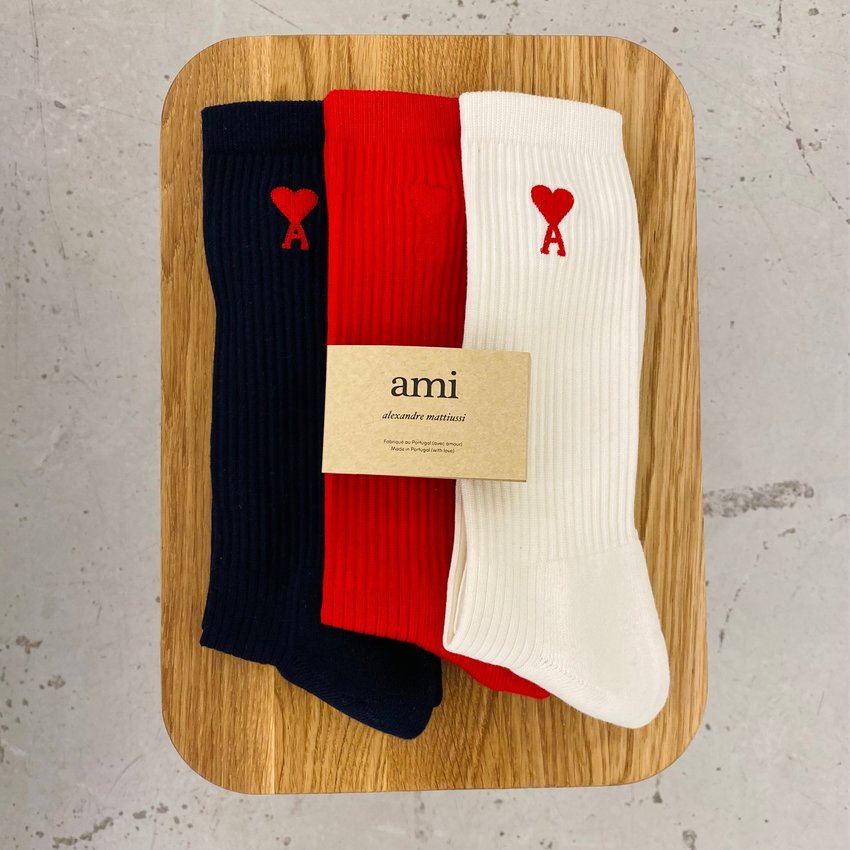 Mr Alexandre Mattiussi has been signing off letters with AMI PARIS' 'de Coeur' emblem since he was young, and now it's the lasting impression on this pack of three socks.
Shipping
Goods will be dispatched on regular working days, monday to fridays. Orders are shipped by PostNL. When your order leaves our shop you will receive a tracking number via e-mail that can be used to track your order.
Returns
Our returns guarantee entitles you to return the product for any reason within 14 days of having received it. You have the right to open the package and check the contents but the product must be return unused. All original packaging, price labels etc shall be returned with the product without having been tampered with.